Your information is
100% Safe
Certified and Guaranteed!
Whale Print
---
Scroll down the page to see our full selection!
"Dolphin Domain"


Limited Edition


$1,599.00
$749.00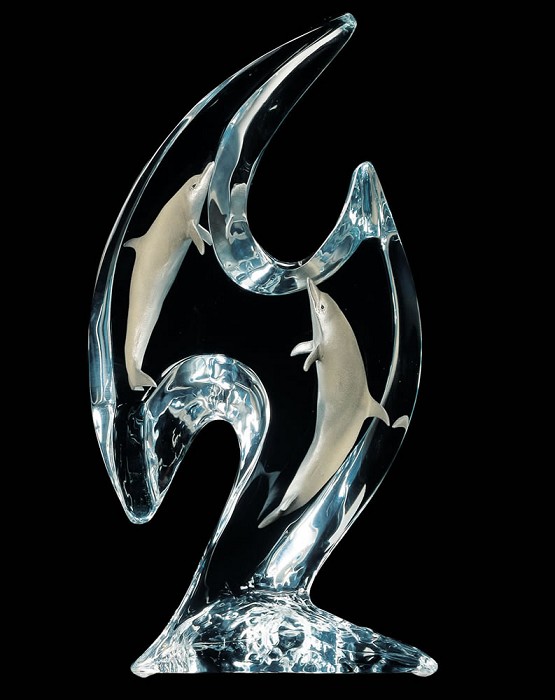 Click on image for larger view
du688027


This limited Edition "Dolphins Domain" is created by award-winning artistic genius Dan Medinas. Two dolphins are accentuated by shaped Lucite as they swim through the waters of their domain.

[View Artist Info]

This artwork is made of Mixed Media Bronze dolphins that are suspended in Lucite.
Lucite® is an optically clear, hand-crafted material that has the ability to be reformed into any desired shape. Several magnificent finishes-from crystal clear when polished, to a milky-white opaque when frosted can be achieved. It has the desirable characteristics of transparency and crystal clarity. Lucite® is also UV resistant.

Can be lit from below for a stunning effect. Light stands and rotating light stands are available on this page.

Limited Edition.
8.5 inches tall.
Whale Print - Click on an item for more details!

c104-me

Christian Riese Lassen's "Island Enchantment"

We bring you "Island Enchantment," a magnificent artwork! I can think of few things more enchanting than a gorgeous island reef and its gentle inhabitants. One can loose themselves in this peaceful scene even more easily with the dimension and light of "Magic Effects." With a hectic schedule, give yourself a treat...

Only 5 of this item is left in stock!
Click here for item details!
$149.99
$74.99
---
Your Information Is 100% Safe

Certified and Guaranteed!