Your information is
100% Safe
Certified and Guaranteed!
Whale Door Knockers
---
Scroll down the page to see our full selection!
"Dolphin Domain"


Limited Edition


$1,599.00
$749.00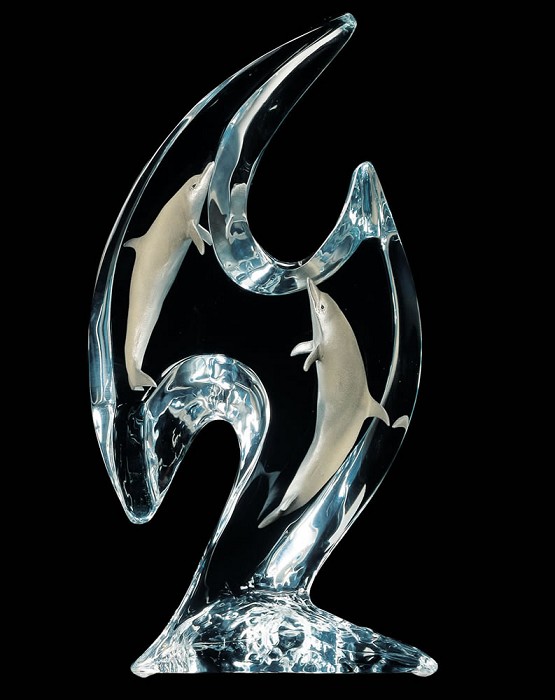 Click on image for larger view
du688027


This limited Edition "Dolphins Domain" is created by award-winning artistic genius Dan Medinas. Two dolphins are accentuated by shaped Lucite as they swim through the waters of their domain.

[View Artist Info]

This artwork is made of Mixed Media Bronze dolphins that are suspended in Lucite.
Lucite® is an optically clear, hand-crafted material that has the ability to be reformed into any desired shape. Several magnificent finishes-from crystal clear when polished, to a milky-white opaque when frosted can be achieved. It has the desirable characteristics of transparency and crystal clarity. Lucite® is also UV resistant.

Can be lit from below for a stunning effect. Light stands and rotating light stands are available on this page.

Limited Edition.
8.5 inches tall.
Whale Door Knockers - Click on an item for more details!

dk06

Brass Whale Tail Door Knocker

This beautiful Brass Whale Tail Door Knocker is the perfect addition to your coastal home. Also a wonderful gift for the whale and ocean lover. Handcrafted to the finest detail, our goal is to bring the highest quality artwork into your home or office. A beautiful piece of artwork that will be enjoyed for a...

We have 5+ of this item in stock.
Click here for item details!
$82.49
$29.99
---
Your Information Is 100% Safe

Certified and Guaranteed!