Your information is
100% Safe
Certified and Guaranteed!
Whale Candle Holders
---
Scroll down the page to see our full selection!
"Dolphin Domain"


Limited Edition


$1,599.00
$749.00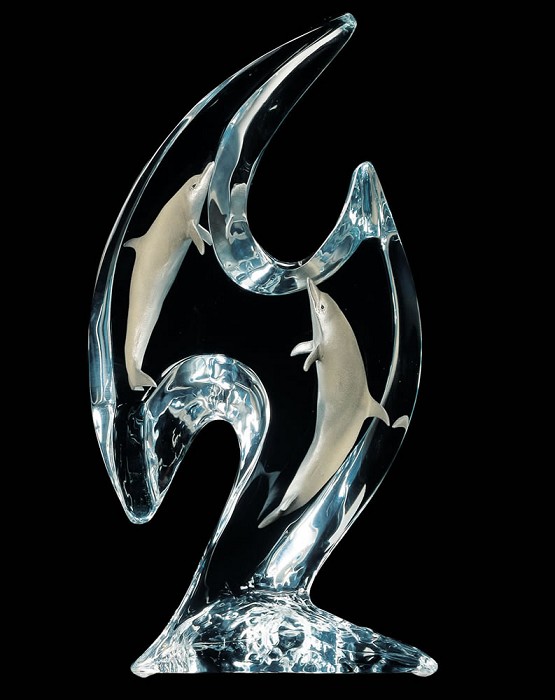 Click on image for larger view
du688027


This limited Edition "Dolphins Domain" is created by award-winning artistic genius Dan Medinas. Two dolphins are accentuated by shaped Lucite as they swim through the waters of their domain.

[View Artist Info]

This artwork is made of Mixed Media Bronze dolphins that are suspended in Lucite.
Lucite® is an optically clear, hand-crafted material that has the ability to be reformed into any desired shape. Several magnificent finishes-from crystal clear when polished, to a milky-white opaque when frosted can be achieved. It has the desirable characteristics of transparency and crystal clarity. Lucite® is also UV resistant.

Can be lit from below for a stunning effect. Light stands and rotating light stands are available on this page.

Limited Edition.
8.5 inches tall.
Whale Candle Holders - Click on an item for more details!

pt11422-spi

Pewter Whale Oil Burner

We all need to take some time away from our hectic schedules every once in awhile to sit and relax. With your favorite scented oil, this Pewter Whale Oil Burner is a perfect way to take your mind off your troubles. It is a unique and delightful gift for the whale Lover. Pewter/Brass/Glass 3 inches D. x 3 inches H.

We have 5+ of this item in stock.
Click here for item details!
$74.99
$24.99
---
Your Information Is 100% Safe

Certified and Guaranteed!